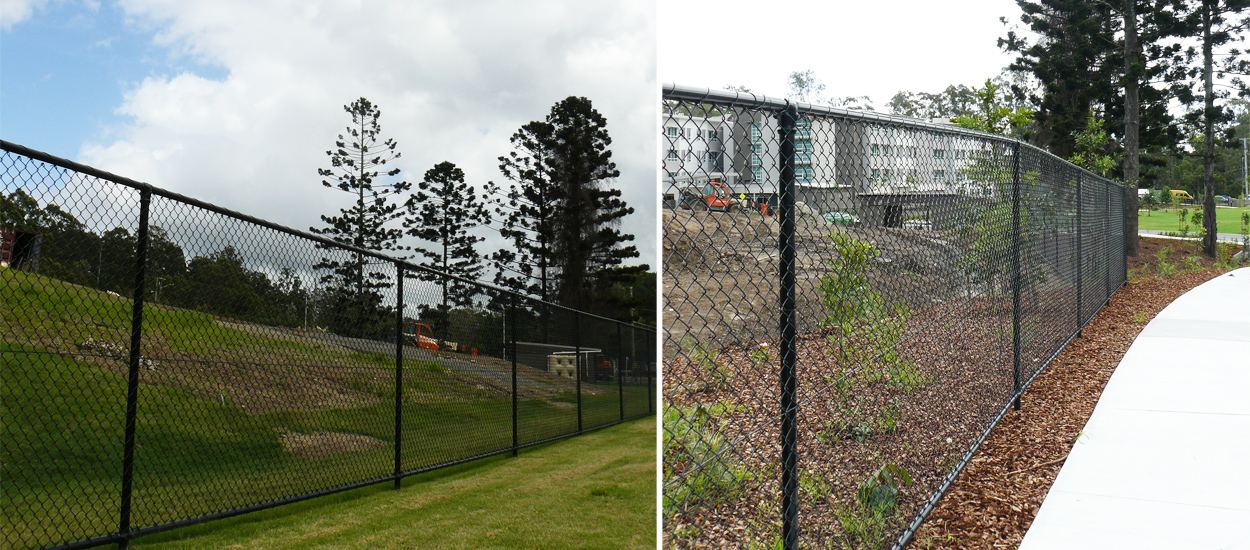 Nothing beats the cost effectiveness of using chainwire fencing for any commercial, governmental or recreational facility. Fencebuild has more than 10 years in the fencing industry and when it comes to chainwire fencing has ample experience to manage any large scale project.
Our chainwire fencing is manufactured using durable galvanised steel chainwire and posts or black or green PVC coated chainwire.
Of course any size or type of chainwire gate can be made to suit the fence you select.
Call today to find to what Fencebuild can do for you or come and visit our factory to see our professional setup and chat to one of our experienced staff.
Fencebuild have installed Chainwire fencing for a wide variety of applications, including:
Carpark Storage areas
Sporting enclosures
Warehouse boundaries
Schools
Tennis courts
Delineating dangerous goods areas
Mine sites
Airports
Many facilities have legal requirements when installing chainwire fencing and there can be strict guidelines that must be adhered to. You can trust that the team at Fencebuild are able to help you navigate through whatever compliance legislation you must abide by to install a chainwire fence that passes any inspections.
Contact us for a free quote or tender submission.