Frameless Glass Pool Fencing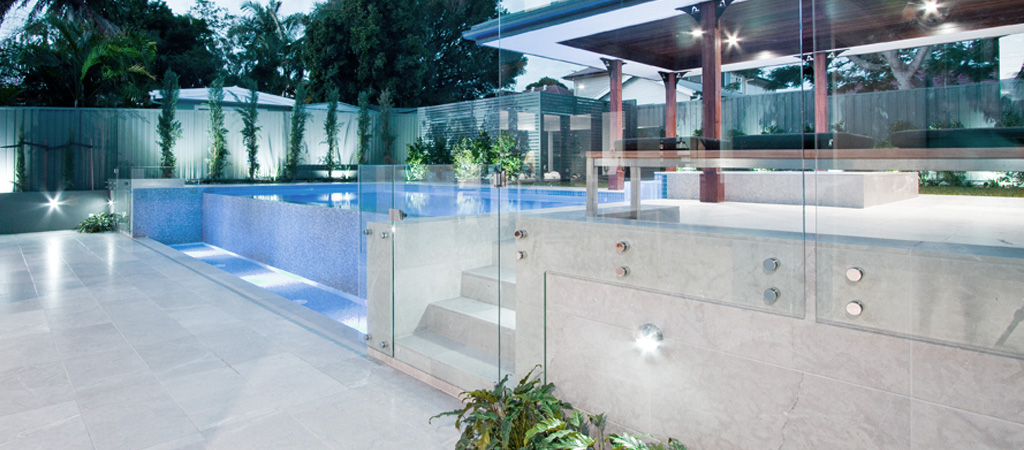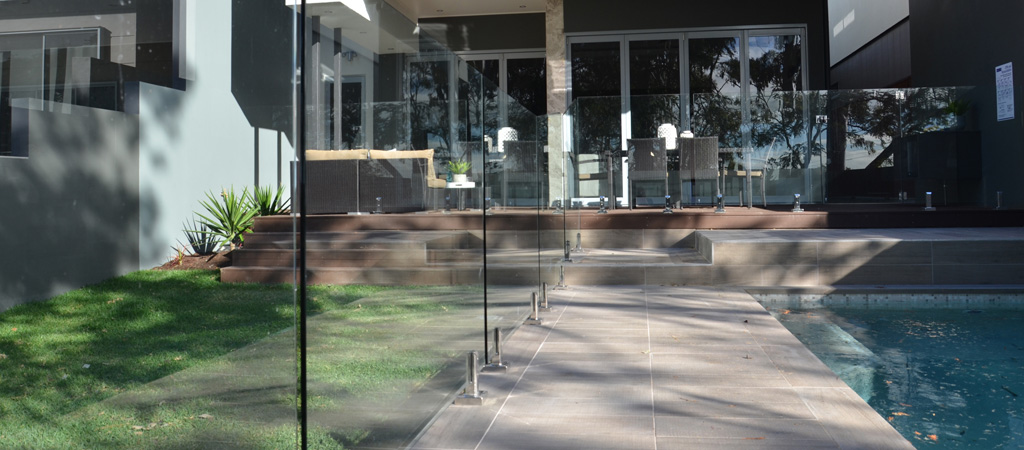 Frameless Glass Pool Fencing
Fencebuild has transformed hundreds of pool areas around South East QLD into safe, stylish, architecturally designed outdoor living spaces using Frameless Glass Pool Fencing.
Our Frameless Glass Pool Fencing combines luxury, beauty, design and safety in a modular system that has been designed to meet all Australian Pool Safety Standards while easily accommodating your plans.
Our entire range of pool fencing has been manufactured to exceed AS1926.1 (2012) and independently tested by NATA approved testing laboratories to confirm compliance.  We can provide expert advice on how to ensure your pool fence is fully compliant.
Our Toughened Glass
Our 12mm toughened safety glass panels and gates are stamped with the Australian Standards logo for your piece of mind. All toughened glass panels and gates supplied by Fencebuild comply with AS2208 with test certificates available. Pool Fencing is a safety product and we guarantee you will only receive Grade A Toughened Safety Glass from Fencebuild.
Our Stainless Steel Spigots
Our Frameless Glass Spigots are manufactured from 2205 Stainless Steel which has superior strength and corrosion resistance properties to traditional 316 Stainless Steel. As the spigots are in close vicinity to a high chlorine and salt water environment, you should insist on 2205 Stainless Steel for your pool area to ensure longer life and structural integrity. Our Spigot Range is available in round and square profiles for core-drilled and base-plated applications.
Our Gate Hardware
We stock a full range of gate hardware to complement our entire glass pool fencing range. We offer a range of Stainless Steel hinges from standard self close to Hydraulic and Soft close Hinges.
Our latches are manufactured by D&D Technologies, home of the iconic Magna Latch range, with high quality Stainlesss Steel backing plates.
Technical Information
Standards
Glass Tolerances
Standards we adhere to
Other than our own high standards of quality and workmanship, our Frameless Glass Pool Fencing systems meet or exceed the following industry standards:
AS1926.1 (2012)
Australian Pool Safety Standards
AS2208
Heat Soaked & Toughened Glass
AS1288 (2006)
Glass Building Selection & Installation